Our team of qualified professionals are here to ensure you receive the highest standard of care. From our skilled and knowledgeable Doctors to our staff we are dedicated to our patients needs ensuring we are always being thoughtful and respectful. We aim to be known for our dedication to our patient's and always aim to achieve a friendly relationship with everyone that walks through our doors.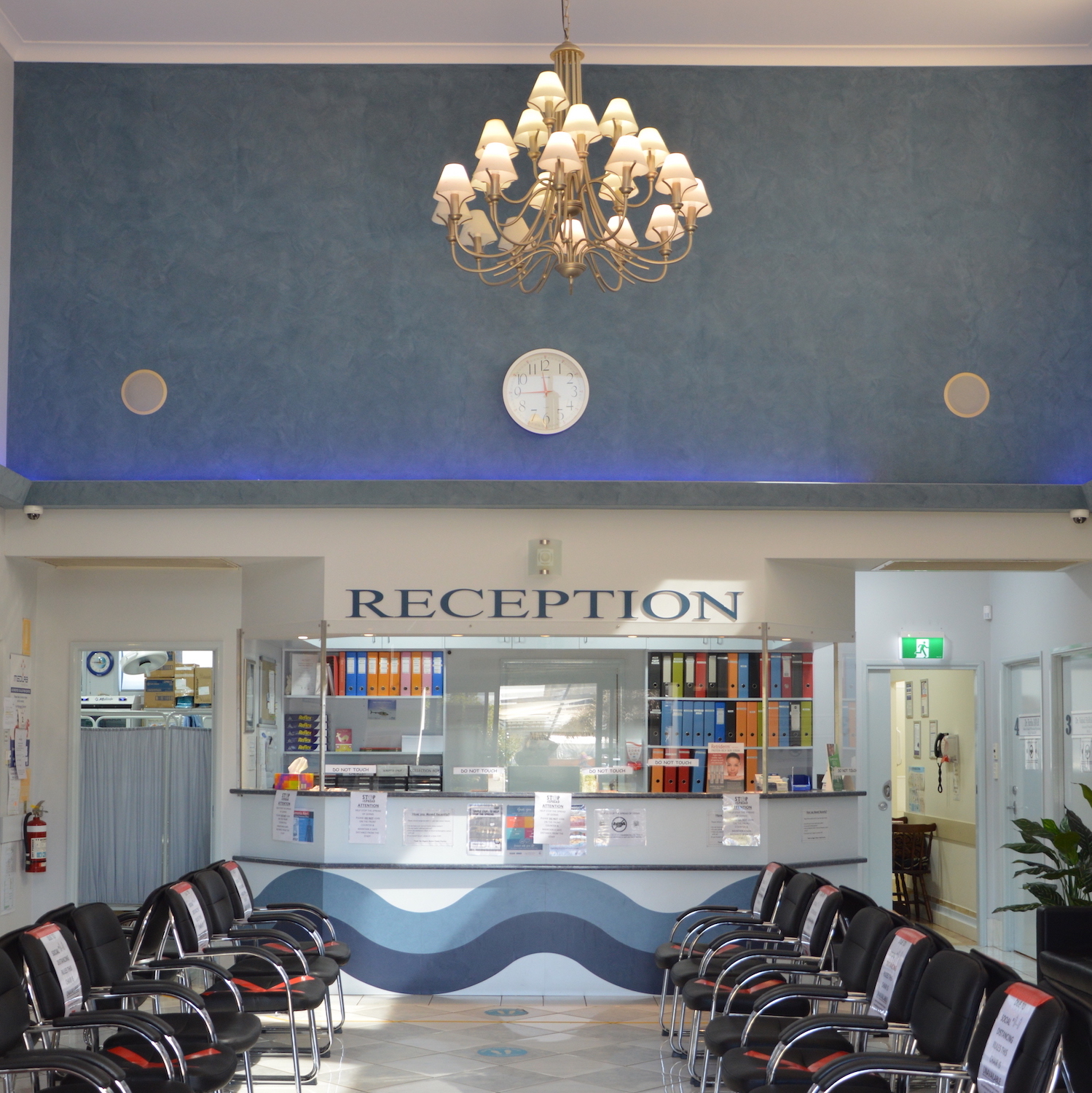 Dr Ali Irannezhad
Aesthetic and Skin Cancer Physician,
Senior Family Physician Consultant, M.D, FRACGP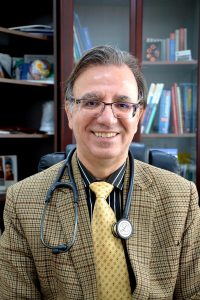 Dr Ali has been working in Australia since 2003 and he has extensive knowledge in different field of medicine including internal medicine, general practice, Aged Care Practice, emergency medicine, diagnosis & treatment of complicated skin cancer and aesthetic medicine. He was working in different Public Hospitals as a senior medical officer & supervisor of emergency department at Mount Gambier Hospital as well as registrar in field of internal medicine at Gold Coast Hospital. He was also working as a senior general practitioner consultant in different private general surgeries in Australia. However, he is working as a senior family physician consultant and director of Biggera Waters Family Practice (BWFP).
He is a senior family physician consultant and he is well known as a "problem solver" of complicated medical conditions in general practice/internal medicine. He was working as a senior chief examiner of Royal Australia College of General Practitioner (RACGP) in South Australia & Queensland for many years in Australia. He has been an active senior supervisor and educator of general practice for OTDs (Overseas Trained Doctors) and  General Practice Registrars for many years. He has trained & helped more than 20 doctors in Australia to learn about General Practice and get Fellowship of General Practice within last 15 years. 
He always loves to learn & teach at the same time. He believes that there is always "learning" behind of "teaching" and these two components are not separable. While he is very busy with working six day a week but he is still studying at University of Queensland (UQ) to become "Master of Skin Cancer" in Australia.
His main interest in general practice are as follows:
Complicated medical conditions with bizarre symptoms
Elderly Medicine
Skin cancer diagnosis & treatment (Surgical & Non-surgical)
Aesthetic

 

& cosmetic Medicine (Botox

 

injection, filler, RF treatment with applying advanced Pelleve' machine)
He considers his patents as members of his own family and he treats every patient based on this philosophy since he was registered as a medical practitioner first time in 1992. He believes, this philosophy is the main reason of his success in establishing a "caring relationship" with his patients.
He is married with his caring wife, Dr Fariba who also works as a senior family physician at Biggera Waters Family Practice. He has two children that his daughter, Ayda is practicing as a dentist in Gold Coast and his son, Arian is a senior student at high school now.
Dr Ali can speak Persian & English fluently and he is a multicultural physician who knows well about culture of different countries like Australia, New Zealand, and Middle East Countries especially Persia/Iran, Afghanistan, Turkey, Pakistan, and India. He loves to read & learn about culture & history of different countries and respect to all of people regardless of their color of skin, religion and nationalities. His hobbies are reading Novel books, playing table tennis & chess if there is any spare time as well as working as an internal home designer.
Unfortunately, he is not able to accept any new patients at the moment. However, he tries to get a few new patients from his own existing patient's families at Biggera Waters Family Practice. However, this situation may change time by time by giving notice to public on our website.  Dr Ali is available from Monday to Saturday.
Dr Fariba Akbari-Javar
Senior Family Physician Consultant
M.D, FRACGP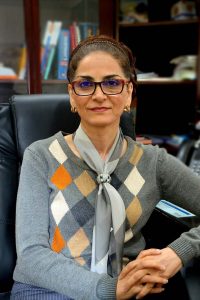 Dr Fariba has graduated as medical practitioner in 1992 in Iran and she has been practicing Medicine in Australia since 2003. She has extensive knowledge and experience in different field of medicine that makes her outstanding in approaching of different medical conditions. Her main interest of practice in general practice is  women's health, children & adolescent medical issues, mental & psychological issues like anxiety, depression, OCD and panic attacks. 
She was working in Public Hospital as a senior medical officer at Mount Gambier Hospital. She has been working as a part time senior family physician consultant and main partner at Biggera Waters Family Practice (BWFP) since 2006.
She  has been an active senior  supervisor  and  educator  of  general  practice  for  OTDs ( Overseas Trained Doctors) and  General Practice Registrars  for many years.
Her main interest in general practice are as follows:
Women's health including antenatal care
Children & adolescent medical problem
Mental & psychological medical problems
Skin care & cosmetic medicine
Elderly Medicine
She is married with Dr Ali who also works as a senior family physician consultant at Biggera Waters Family Practice (BWFP). She has two children that her daughter, Ayda is practicing as a dentist in Gold Coast and her son, Arian is a senior student at high school now.
Dr Fariba is a multicultural & multi lingual physician who speaks Persian & English fluently. Her hobbies are spending time with her children, reading books, watching movies, cooking /baking and practicing Yoga. Dr Fariba is available at BWFP Mondays, Tuesdays and Fridays.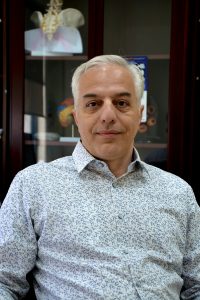 Dr Vahid Farahmand grew up in Tehran, Iran. He completed his medical degree at Beheshti University in Tehran in 1993 and started working in the public and private sector in Tehran. He completed his anaesthesiology specialty in 2003. He relocated to Australia with his family in 2012.
He continued his professional development and commenced working in 2015. His specialist interest is skin and believes in a holistic approach. He does a variety of minor skin procedures including biopsy, Cryotherapy and skin cancer removals.
In his spare time he enjoys cars, table tennis, bike riding and the stock market. He has a wife who is a dentist and 2 daughters, one about to graduate from Law and the other from Architecture.

He is available at Biggera Waters Family Practice from Sunday to Thursday.
Dr Prasad Gunaruwan
Cardiologist
MBBS, MRCP, FRACP, PHD
Dr Gunaruwan graduated from the University of Tasmania in 1996, expanding his training into the UK where he completed a PHD in cardiovascular research in 2006. He moved to John Hunter Hospital in Newcastle NSW to complete the cardiology training and joined Gold Coast University Hospital in 2014 and continues to be affiliated with Gold Coast Public Health Services. He also is a fellow of the Royal Australian College of Physicians and a fellow of the Cardiac Society of Australia and New Zealand.
Dr Gunaruwan has been with Biggera Waters Family Practice since March 2015 providing bulk billed (with a GP referral) consultations and services which include coronary disease management, arrhythmia management, heart failure and inherited heart disease management as well as echocardiography, stress tests and transoesophageal echocardiography and holter monitoring. He is available every Monday afternoon at Biggera Waters Family Practice.
Raisa Mehmedovic
Enrolled Nurse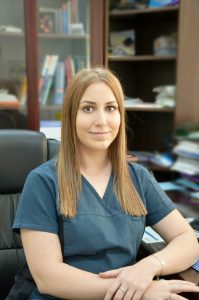 Kathy Fitzgerald
Enrolled Nurse/Practice Manager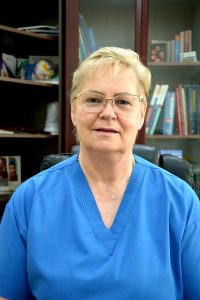 Sarah Wilkinson
Registered Nurse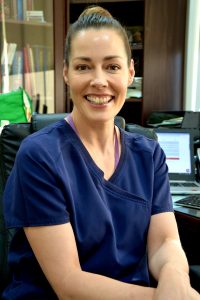 Denise Cameron
Senior Medical Receptionist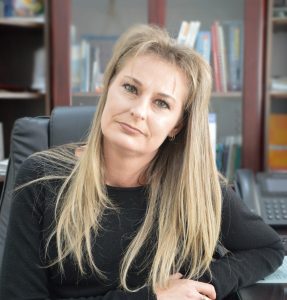 Jaymie Cameron
Medical Receptionist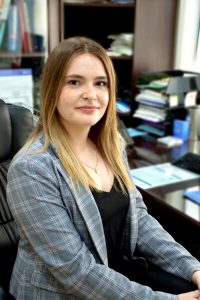 Fran Malek
Medical Receptionist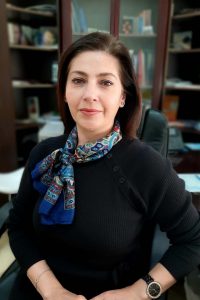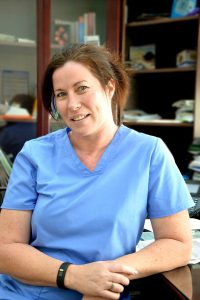 Ms Catherine Sharp
Podiatrist
Catherine Sharp has over 21 years experience in podiatry, working in New Zealand, United Kingdom and Australia. Catherine performs detailed diabetic foot assessments as well as educating diabetic patients of early signs and symptoms of the diabetic foot, which leads to prevention of infections, pressure ulcers, nerve damages as well as amputation.
She works also with a range of insoles, orthotics and shoes in which may relieve growing pains and gait problems. She also treats nail problems, corns, callouses, cracked heels aswell as fungal and ingrown nails. She also does provide home visits to eligible patients. She also provides care to all private patients, Private Health Insurance patient's as well as accepting EPC referrals with no Gap Fee payments. She is available every Wednesday at Biggera Waters Family Practice.
Miss Genevieve Kita
Dietician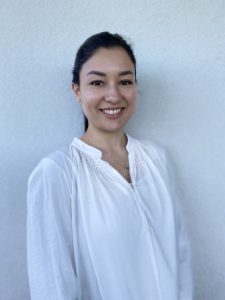 Genevieve Kita is an accredited practicing dietitian and a member of Dietitians Australia (DA). Genevieve has experience in both adult and paediatric populations with a special interest in diabetes, gastrointestinal health conditions and children's nutrition; especially infant feeding and supporting picky eaters. 
Some areas Genevieve can assist you are: Losing or gaining weight, better managing your diabetes, lowering your blood pressure/cholesterol, improved gastrointestinal issues/conditions and ensuring you and your child are meeting your nutritional needs every day.
Genevieve enjoys providing personalised nutrition advice for individuals looking to better manage their health and achieve their health goals. She wholeheartedly hopes to simplify nutrition through every day, simple and convenient foods, easy-to-follow recipes and with an emphasis of enjoying appealing nutrition.
She offers in-person bulk-billing services for those with an appropriate referral. DVA gold card holders are also bulk-billed when referred.
Qualifications
Bachelor of Nutrition and Dietetics (BNutrDiet)
Monash University Low FODMAP Trained Dietitian
Professional certificate in National Paediatric Dietetic Training
Professional certificate in the SOS approach to feeding for picky and problem feeders
Professional certificate in Medical Nutrition Therapy in Food Allergy and Intolerance
She is available at Biggera Waters Family Practice every Saturday.